Dutecs Simplify and achieve secure access management for users and groups while controlling cost.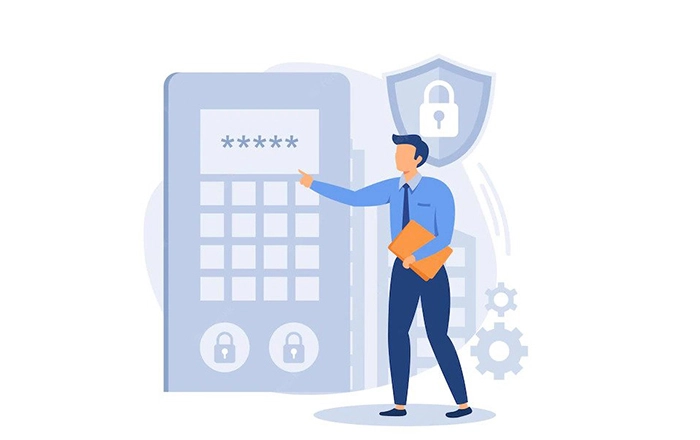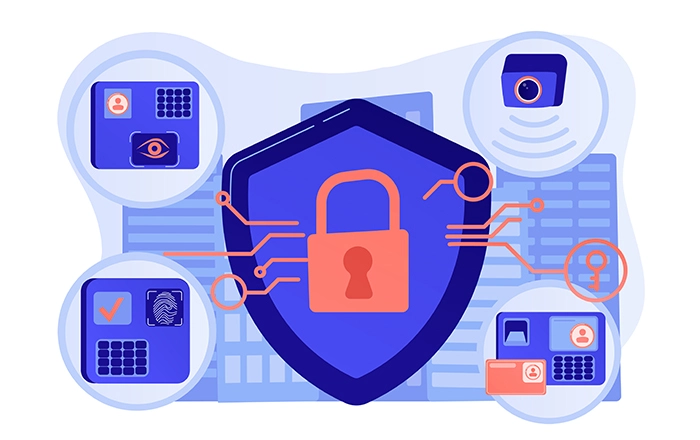 Simplify and achieve secure access management for users and groups while controlling cost. It simplifies authentication, improve password control, consolidate systems, and securely manage application access and more with one identity solutions. We are specialists in Biometric Access Control Systems, Finger print Time Attendance, Face recognition Systems, Finger Print Door Access and suppliers of Complete Biometric Solutions. With our solutions, you can manage your concern systematically. Our project team are focused on providing systems that will ensure site security whilst providing optimum flexibility in system design and maximum flexibility in integrated system capability.
Attendance Management System
We balance with the needs and goals of the service in efficiently and honestly way to our customers. We integrate the ideas of yours thing into a perfect way solutions. With our system you can improve the time and it ensures in a convenient way to use. With the real data process, you don't need to held two-time inquiry and thus it saves your valuable time. To provide a complete security to all your needs, our experienced and highly skilled engineers will link the motion detection system to a central monitoring centre which will alert any individuals or teams of what you're choosing. The hi-tech sensors will detect any moving objects, such as people or vehicles, and trigger an alarm at a central monitoring centre.We décor innovative features in our products with an affordable price to satisfy with your desires.
An Attendance monitoring system will saves money. Using an automated system can benefit of tracking attendance and figuring out total of each check without having to pay someone to do it. It increases productivity and security of your concern.
We are specialists in Biometric Access which finds a complete way solution to your biometric issues. It also intricate the personal details about everything. Our product offers top-grade security protection and eliminates all kinds of manual data concerned with the management and recording of fields. Easy employee scheduling is another feature of it, which is hazel free time associated payroll. With the help of it, we can easily track the employees and visitors.
We have Live Face Recognition Attendance system with User Friendly UI. Professionally managed company. Committed technicians. Great job Sanil and team. Best service provided in UAE. Professional team with great team work.


Frequently Asked Questions
Access control can be applied to both physical security solutions as well as logical ones. The access control system permits only authorized personnel to enter the building or system. The system does this with a password protection system or for a physical system, a key card or fob is utilized. These fobs can be controlled remotely to be activated or deactivated.
Access control systems begin with a consultation with us at Surveillance Secure. Hardware will be needed for physical access systems, including card or fob readers, door switches, and a control panel. The control panel is integral to the system and controls all the different access points of the building. Access control systems are versatile and can grow with your business, so if you need a bigger system, simply integrate a new control panel.
The server of the system will have all the users in a database, which allows for customization of access times and locations. When the card is introduced to the reader, a frequency is read by the controller and the user is verified through the database. If verified, the door will unlock. If not, the controller registers the breach and the proper monitors will be notified.
No, access control systems are extremely versatile and can work on a variety of entries and exits such as elevators, gates, parking restrictions, vehicles, and garage doors.
Yes, as systems have battery backup plans for emergencies to keep the access control system functioning. If the power is out for longer than the battery backup can accommodate, this is a situation in which you would need to utilize physical keys.
If a card or fob is lost, stolen or broken, the system administrator can disable the card through the management software.  The card cannot be used in the system (unless reactivated) and any further attempted use can be alerted to the administrator.